Hypoxia
A downloadable game for Windows
Only one resource.... Only one button... Only one minute worth of oxygen in your suit.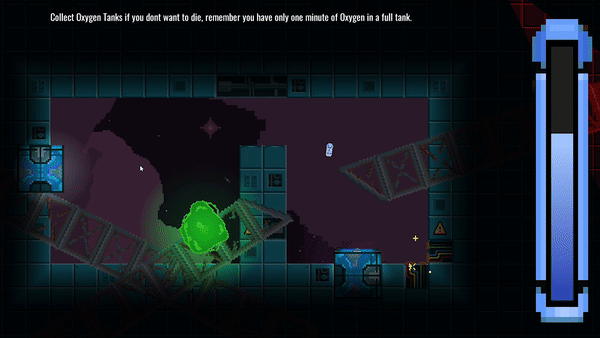 "Something has hitted your spaceship, alarms are going off and you are running low on oxygen"
Hypoxia is an inmersive survival game where you have to find your way through a Zero gravity environment after the weird events that stroke your spaceship.
With only one minute of oxygen you'll need to search for more O2 Tanks but be carefull, since using Oxygen to impulse yourself will quickly deplete it aswell.
Team:
Alberto Navarro Pérez
Art and sound
Jesús Martínez Rodríguez
Game design and programming
Comments
Log in with itch.io to leave a comment.
Really brutal, but love the aesthetic! The idea of one minute and one button is clever. I like the idea of your "speed" or "time to move" meter also being your "health" meter. Great idea!